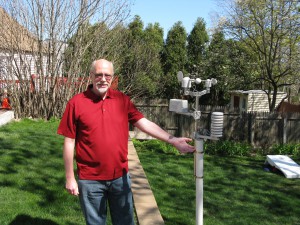 Thank you all for coming to my site.  I have been interested in the weather since I was about 4 years old.
I have daily records for the Clifton area for over 45 years.
I retired from PSE&G in March 2012 giving me more time to go on the internet and analyze the weather patterns and forecasts.
My other hobbies include power walking and other workouts along with playing Words with Friends.  Also I like rooting for the New York Yankees and the Jersey Giants.
Thank you for visiting my site and come back often.  If you have any questions or if you are curious what the particular weather was for any day in the last 45 years please leave a comment…
Allan